This has been a long time coming. I built my first PC in 2006. It featured some awful components as I was afraid to spend more than $300 USD on the thing. I had a Radeon X1650 Pro and some Athlon dual-core Micro Center special deal for a Foxconn (yes, a Foxconn-branded) motherboard and processor for $49. Not only did I really struggle with components and reliability issues, it quickly became obsolete; in 2008 I decided to be lazy and buy an iMac.
I used that iMac until 2012 when I thought about building another PC (I wanted to get back into Windows), but reliability scared me. I found a great deal on Dell OptiPlex 7010 slim tower with a five year warranty that screamed reliable to me. Say what you want about Dell, but their OptiPlex machines are really well built. I did upgrade a couple of times with a bigger HD (500 GB to 1 TB), adding an SSD, and upgrading the graphics a couple of times to eventually a GTX 750. Because of the form factor and PSU I was limited to a low-profile card that didn't need extra power.
Wanting to get back into gaming, and realizing the machine was starting to get long-in-the-tooth with my development and photo editing work, I decided to upgrade. Seeing as how AMD is killing it in terms of price/performance, I would be stupid to go Intel (or even possibly NVidia). So I present my all-AMD rig.
Specs
1Don't judge, I bought these over ten years ago and they're fine for using as speakers. I don't like headphones when using my PC
Pictures
I'm not a huge RGB person, but it's hard to avoid the parts these days. I didn't lean into it too much, but it's nice to color my system to match my background (purple these days). So that it how I'm going to use the lighting going forward.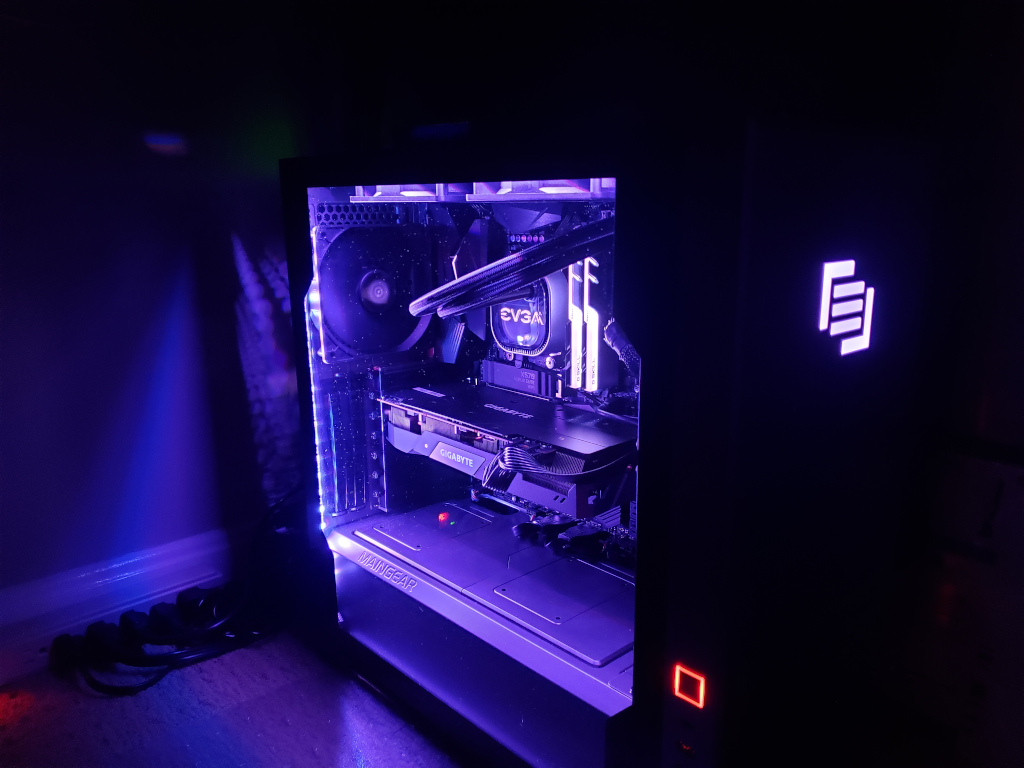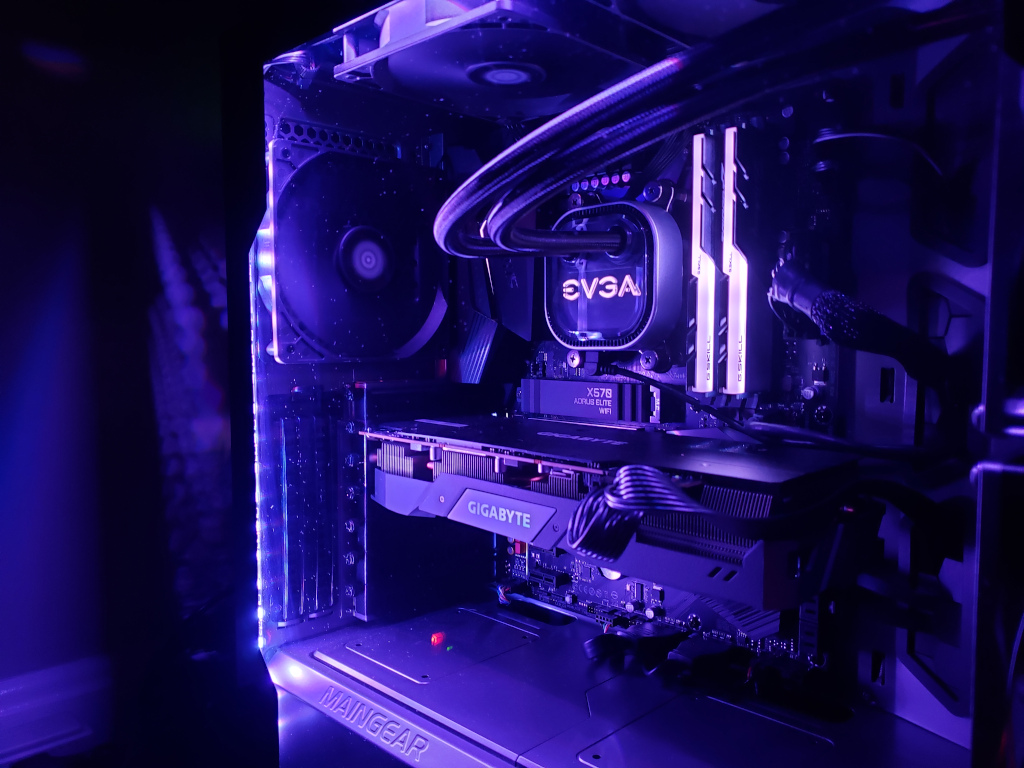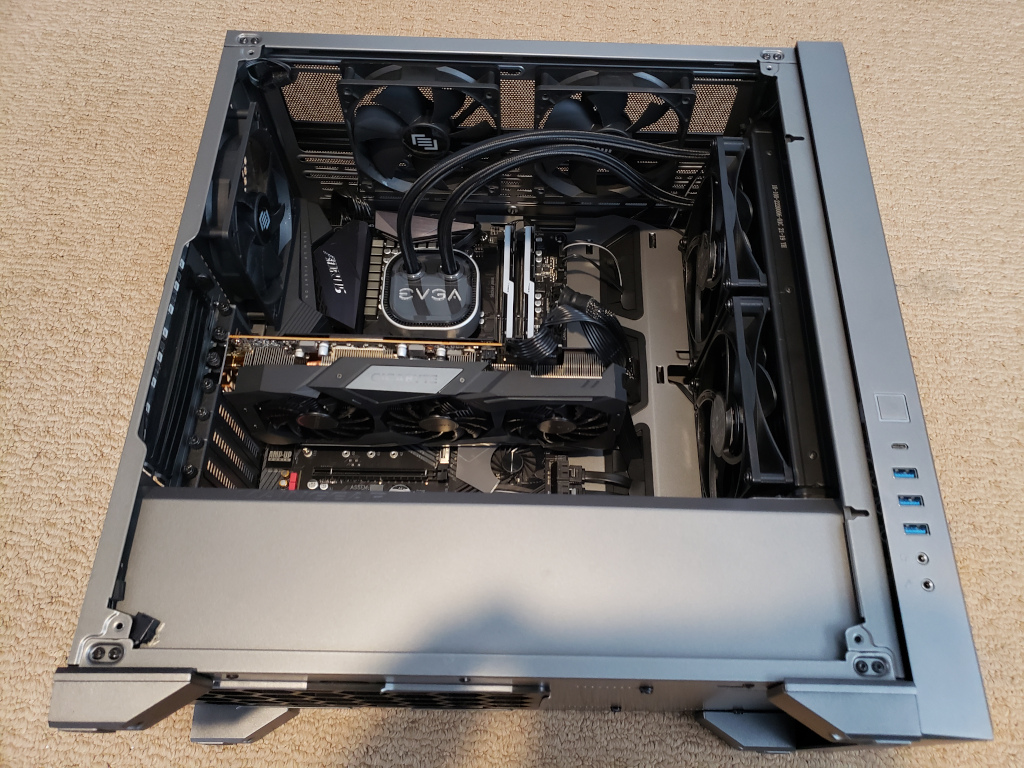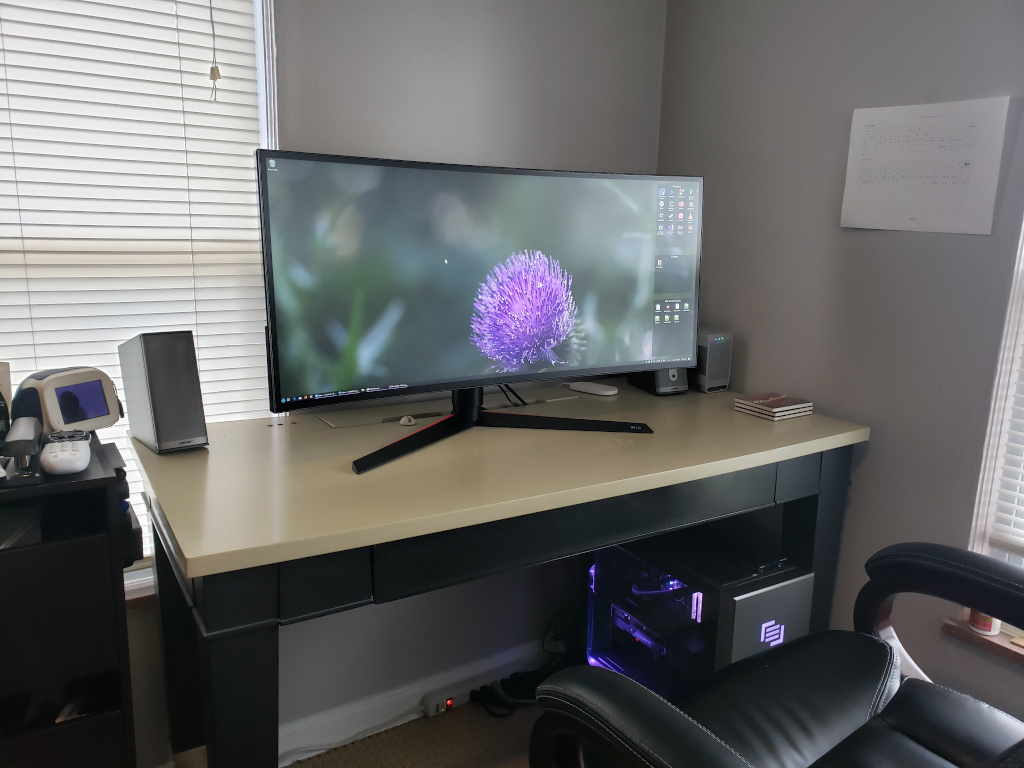 Published: 1/19/2020 4:07 PM in Projects
Article by: Noah Wood